Disrupt a Hundred-Billion Dollar Industry with Floor Coverings International
Join the Number One Flooring Franchise in North America
Floor Coverings International is one of the largest flooring franchises in the United States and Canada.
We've been doing this since 1988. In that time, we've learned a lot about this industry and are ready to pass that knowledge on to budding entrepreneurs. With 250+ locations open across the United States and Canada, we're looking to expand even further.
250+ locations open across the United States and Canada,
Use a Proven Business Model
Our experience over the last three decades has allowed us to perfect our business practices. Our flooring franchise locations build their business on the relationships they have with customers and the high quality flooring experience they're able to provide. Franchisees are able to expand within their large, protected territories with our simple-to-run and easy to scale model. Every franchisee has access to our top-notch training and support  from our dedicated team of industry professionals.
Floor Coverings International: The STARS of Flooring
Stand Out in a $48 Billion Industry
Floor Coverings International has been ranked atop the flooring industry for a reason. Our business model allows us to bring flooring options to our customers directly, instead of them coming to us. Unlike the big box stores in this market, we prioritize ease and convenience for our customers. We pioneered a new way of servicing customers through our mobile showroom concept. We have thousands of beautiful designs for our customers to choose from and since they are working one-on-one with our expert teams – instead of staring at a wall of options in a big box store – they're able to make an informed decision about which custom flooring to purchase. Our flooring franchise owners are able to aid in the selection process, making customers feel comfortable and excited about their choice of flooring.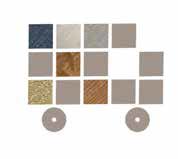 Our mobile showroom sets us apart from other brands in the custom flooring segment.
The Numbers Don't Lie
Our flooring franchise opportunity is one of the most affordable within the $450 billion home remodeling industry. Total investment costs range from $154,400 – $341,000*, which includes your territory fee, working capital, and marketing initiatives to help generate customer leads.
In 2022, the average gross revenue for booked jobs across our flooring franchise system was $1,180,809**. At Floor Coverings International, we provide a low-overhead opportunity for those interested in being their own boss and working with homeowners seeking help with remodeling projects.
*See the Financial Performance Representation in Item 19 of our current Franchise Disclosure Document. Some franchises have sold this amount. Your individual results may differ. There is no assurance that you'll sell as much. **See Item 7 of our current Franchise Disclosure Document for more information and context about the initial investment.
Hear From Our Franchisees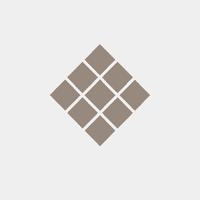 The support that corporate provides is phenomenal. If I have to make a call, or if I have a question about anything, I'm going to get a call back. They work actively to ensure that we have everything we need to thrive in business. They want us to be successful, because if we're successful, the entire brand is successful.
The FCI corporate team has shown an incredible sense of support and dedication to our success. Their culture of continuous improvement and innovation is a perfect fit for my goals as a business owner. I can contact anyone, and they are quick to respond to provide the information or help I need. They have a genuine desire to want me to succeed.
Floor Coverings International is raising the standard for customer service in the flooring industry. This speaks directly to my passion to provide outstanding customer service. I have a great desire to help people and this business gives me the opportunity to help people complete the flooring projects of their dreams