With over 200 locations in the U.S. and Canada, Floor Coverings International is the fastest-growing custom floor franchise in the industry. Low ownership costs, large, exclusive territories and a recession-resistant business model with unlimited profit-potential are just a few reasons why now is the perfect time to become a Floor Coverings International franchisee.
The demand for flooring in the U.S. residential construction sector is expected to grow due to increasing single-family constructions and renovation activities, according to the Flooring Market Size, Share & Trends Analysis Report.
The pandemic has also impacted how homeowners view their homes. Our indicators say that in the next 3 years, people will spend more on home improvement. Whether they are working, studying, or relaxing from home, flooring sets the tone.
As consumers choose which remodeling projects add more bang for their buck, flooring tops the list of must-haves when it comes to adding value to a home. According to the 2019 Remodeling Impact Survey from the National Association of the Remodeling Industry (NARI) and the National Association of Realtors (NAR), flooring is one of the best ways to recover remodeling costs by adding value. The survey suggests homeowners who install new wood flooring could recoup 106% of what they spend in increased home value.
"Our industry has a huge opportunity," says Tom Wood, CEO of Floor Coverings International. "We have a defined market niche that we grow every year and we can grow as fast as the franchisee wants to. The thing I love about this industry is that it's simple, you always have a renewable customer base, and with our brand, you have a business model that's more relevant than ever before. We expect to grow four or five times larger than we are in the coming years."
It's not just long-established older homeowners who are spending home renovation dollars, however. According to the 2020 Home Improvement Trends Study from LightStream, 92% of millennials (those born between 1981 and 1996) are planning home improvements in the coming year. The survey, conducted by Wakefield Research, finds that U.S. homeowners overall plan to spend an average of $11,473 on renovations, a 27% year over year increase from the survey a year ago.
Floor Coverings International also has a unique business model that brings the showroom directly to a customer's home, which appeals to customers with busy lifestyles. Our customers meet with a design representative in the safety and comfort of their own home. It's convenient and it's easier for them to envision their new flooring when they are able to experience our extensive array of design options, styles and colors in their home environment.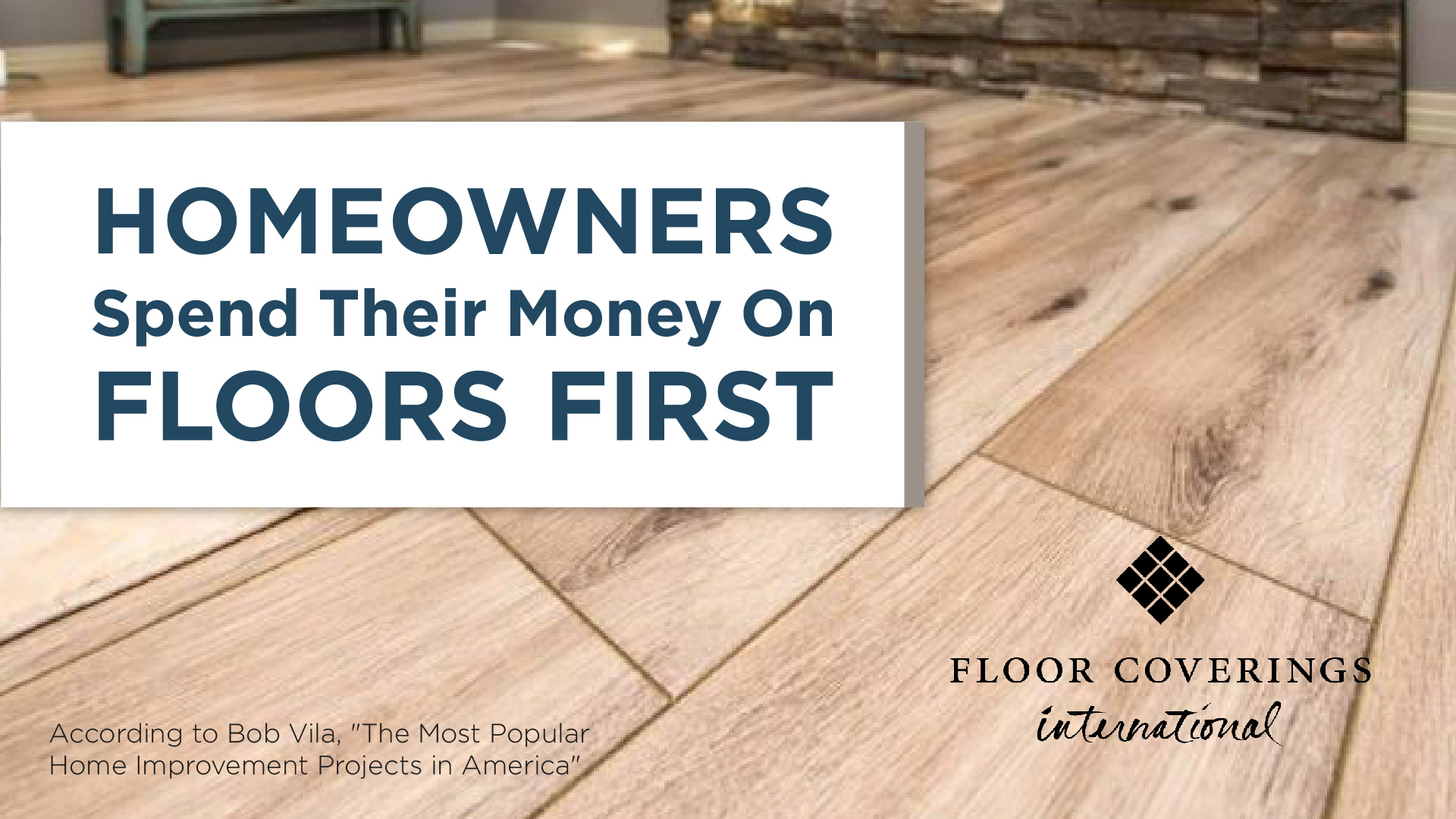 Floor Coverings International is poised to maintain a competitive stance in the industry with the highest NET Promoter Score in our industry and a revolutionary business model. Floor Coverings International is a simple business to own, run and scale by design – but most importantly – it's fun! In the $450 billion home remodeling industry*, there's no other business like Floor Coverings International.
Ready to Join the Floor Coverings International Custom Floor Franchise Family?
If you're ready to join a revolutionary brand that's disrupting the $48 billion custom flooring industry**, fill out our form on this site to learn about the Floor Coverings International franchise opportunity. We can't wait to learn more about you!