Floor Coverings International flooring franchise has by far the best customer service in the flooring industry and we have the reviews to prove it. Selecting flooring for your home or business is a very personal choice that will set the tone for your interior. We're proud of the trusting relationships we establish with our customers that extends beyond a one-time installation and typically will lead to repeat sales as well as referrals to friends, family, neighbors, and business associates.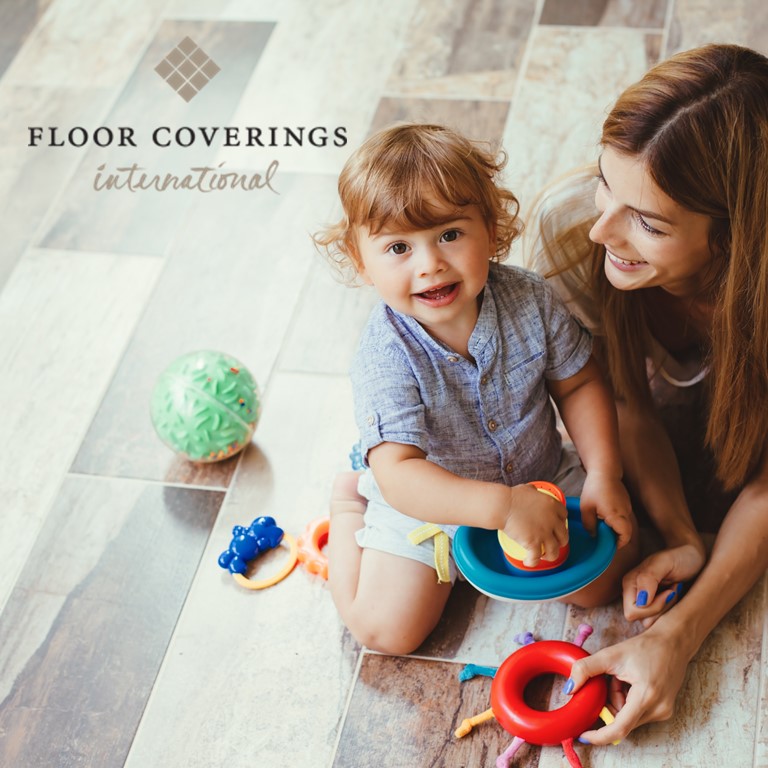 Our commitment to delivering the best customer experience in the flooring industry has also garnered industry recognition. We've been awarded the highest Net Promoter Score in the industry. Our score of 82% blows the industry average of 38% out of the water. Not only is our score higher than all of our competitors, but it's also higher than national household name brands such as Apple, Microsoft, and Netflix.
A strong Net Promoter Score is a reflection of high customer satisfaction rates, customer loyalty, and the connection between customer satisfaction and value.
Although industry recognition is appreciated, we also love reading positive reviews from our customers. Positive reviews are also a great way to build brand recognition and get referrals. 93% of consumers spend more than a minute reading reviews and 85% of consumers trust online reviews as much as personal recommendations. (Source: Status Labs.)
It's important to know what customers say about a business you are considering investing in. Here's some Floor Coverings International flooring franchise customer reviews:
"The reps and installers that we worked with were fantastic. They listened to our ideas, wants and visions and helped make it real. They were with us every step of the way and made this process so easy. The products we bought are amazing, but it was the service we got that made this experience a lot of fun."
Cassie Smith
"We are very pleased with the quality of workmanship and the customer service we have received from Floor Coverings International. We had our hardwood floors refinished and had them replace a carpeted hallway with hardwood. We highly recommend them for your flooring needs."
Rick Wilson
"Prompt ordering, timely delivery and professional installation. I couldn't be more pleased."
James McIlwain
"From the moment I spoke with someone over the phone until the last person who came in to inspect the job, we have been absolutely 100% satisfied with the products and services of Floor Coverings International!!! We look forward to a long time of enjoying our new vinyl wood flooring. We have a dog that we love like one of our children but she leaves a bit of herself everywhere she goes. It is so much easier to keep up with her shedding hair now vs with carpeting. We have had friends and family eagerly waiting to see the process and the results of this purchase. We will gladly refer anyone that is interested in having their flooring replaced!! Thank you so very much for your professionalism and care."
Barbara Howard
"Floor Coverings international was a dream to work with. They came to our house with samples, gave us several buying options, and worked with us so we could have the flooring we wanted. Once our flooring was in they worked around our schedule and installation was quick, easy, and effortless. We will definitely use them for our future flooring needs."
Kassy Cooper
"It has been a pleasure working with Floor Coverings International. We LOVE our new floors! From the consult through scheduling, etc, it was a breeze to work with the team. My favorite part is that I didn't have to be home during install and was able to trust them at my home and with my cat and two pups! We have had a wonderful experience and I have already recommended them to friends and family."
Danielle Groth
"The entire staff is amazing, from the sales team to the installers. They did an amazing job on installing tile in the bathroom shower and floor. They never left a mess and always cleaned up prior to leaving in the evening. The owner of the company stopped by each day to ensure we were taken care of. Fantastic company and would highly recommend it."
Janet Triplett
"I would recommend Floor Coverings International to anyone who is looking for concise, detailed, professional work. In a time when business seems to be losing the "customer first" type of customer service, Floor Coverings International really came through for our new carpeting installation! Thanks!"
Lori & Kory Harm
Now that you've seen our flooring franchise reviews
If you're ready to join a revolutionary brand that's disrupting the $48 billion custom flooring industry*, fill out our form on this site to learn about the Floor Coverings International franchise opportunity. We can't wait to learn more about you!