Celebrate National Kitchen and Bath Month with an Upgrade from Floor Coverings International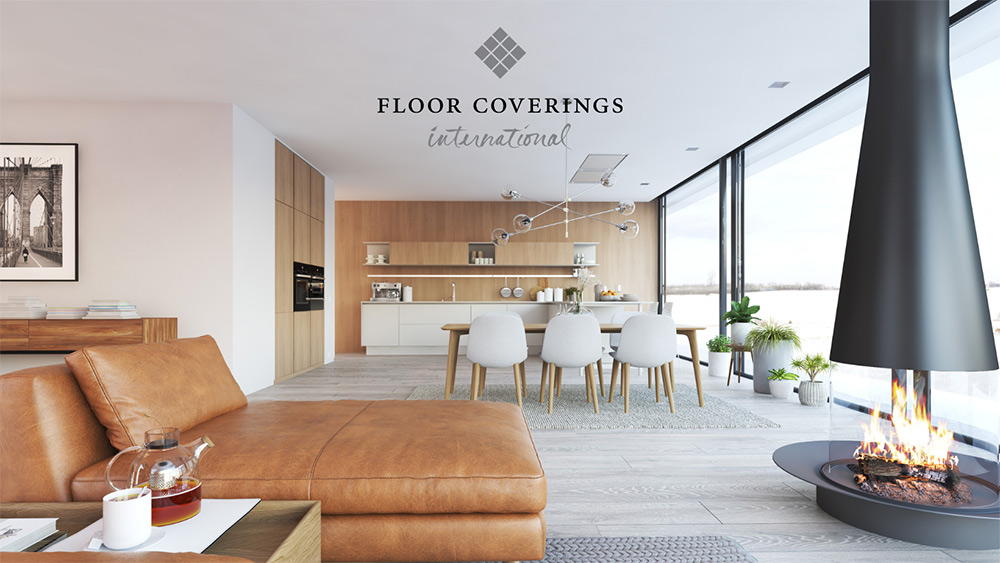 October is National Kitchen and Bath Month, and what better way to kick off that long-needed remodel than having Floor Coverings International bring hundreds of hardwood, carpet, tile and luxury vinyl flooring options right to your home.
You heard right – Floor Coverings International offers a "Mobile Flooring Showroom," bringing our top selling flooring options to our customers' front door, making it incredibly convenient to see what's the best option for their home.
Where else in the custom floor industry are you going to find a company that brings the service and products to you? The days of going to the big box store and bringing home sample cut outs are no more.
The Mobile Showroom brings hundreds of remodel options to you, allowing customers to more easily pair the perfect color carpet with newly painted walls or see the difference between oak and hickory flooring right inside your home.
And that's not all – each Mobile Showroom visit is accompanied by a Professional Design Associate who provides a free consultation to help customers find the right flooring for their home, answer any questions and give an estimate of cost right on the spot.
It's true, Floor Coverings International's revolutionary business model has disrupted the $48 billion residential flooring industry and it's clear why: would you rather make a trip to a box store and look for samples, or have those choices delivered straight to your home? In this day and age where any purchase can be delivered right at your doorstep, why not custom flooring?
"This makes us different from any other brand in the custom flooring segment," says President & CEO Tom Wood. "By making the entire sales process convenient to the customer, our franchise owners and their expert teams can guide the homeowner to select flooring that they will love! Even more importantly, in these changing times, the ability to bring products and solutions directly to the customer sets Floor Coverings International apart from the rest of the industry."
And now has never been a better time to invest in a Floor Coverings International franchise. As the holidays approach, October is often the busiest time for home remodeling, earning it the "National Kitchen & Bath Month" designation since 1982. But, of course, it's always a good time for customers to invest in their homes, as we've seen record numbers in the past year and a half as more people spent time at home.
Floor Coverings International is looking for ambitious, aspiring entrepreneurs to continue to push the franchise into new territories and heights, and further revolutionize the custom flooring industry.
Ready to Own a Flooring Business?
If you are interested in joining a revolutionary brand that's disrupting the custom flooring industry, connect with us by filling out a form on this site to learn about the Floor Coverings International franchise opportunity. We can't wait to learn more about you!