8 Flooring Advertising & Marketing Ideas to Cover More Ground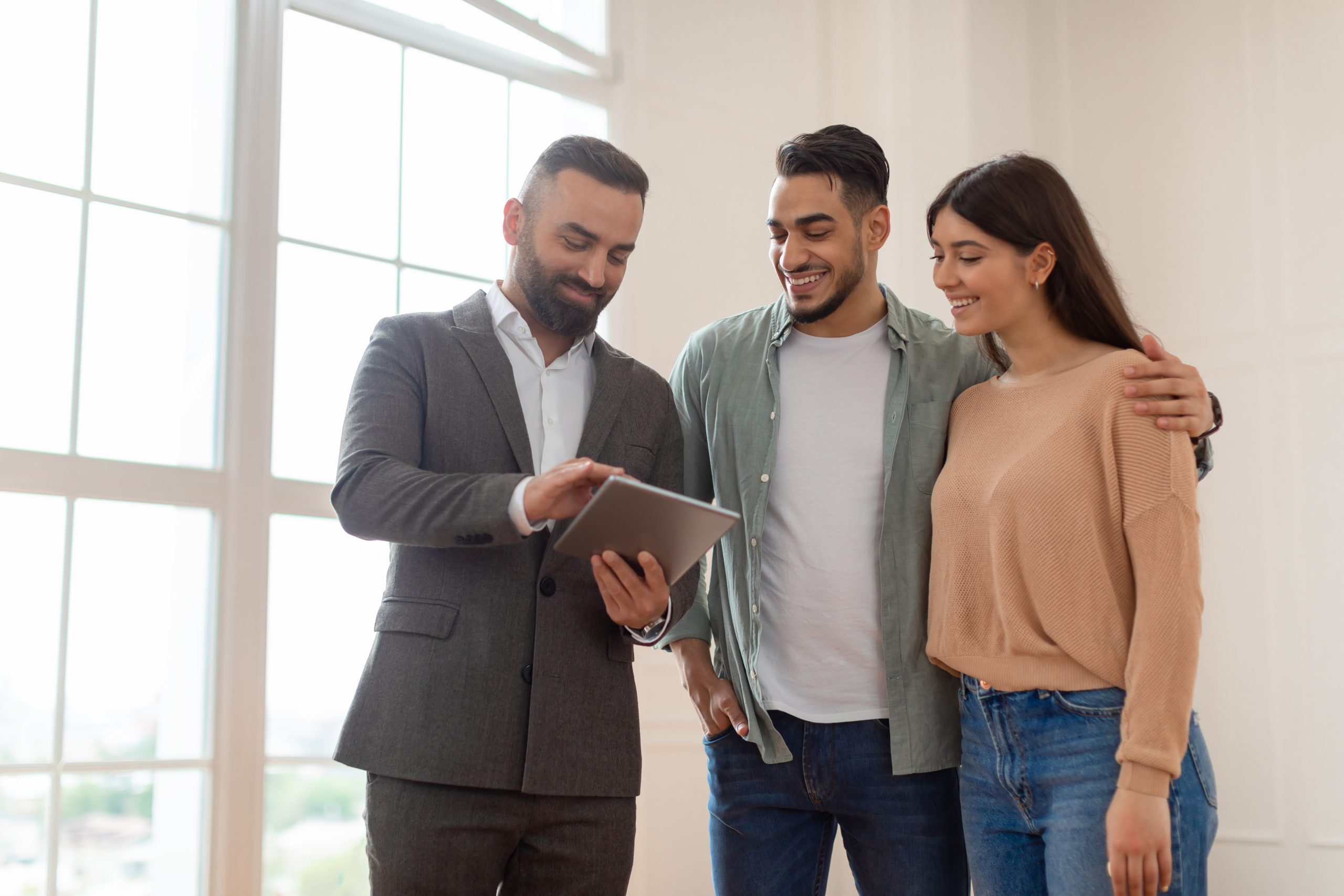 While flooring remains in demand, marketing trends are always changing. Cover more territories and reach more audiences with these flooring advertising ideas.
While flooring remains in demand, marketing trends are always changing. Cover more territories and reach more audiences with these flooring advertising ideas.
Flooring Advertising Ideas: Promotion Works to Build Your Business
Marketing and advertising your flooring business is essential to generating new leads and building a successful business. Using traditional and digital marketing ideas, you'll attract new customers, land more flooring jobs, increase your revenue, and grow your business. Effective flooring advertising ideas build awareness of your brand and the quality products and services you offer customers.
Whether you choose to reach a wider audience for your products by utilizing traditional tools, using newer digital marketing ideas, or a combination of both, you are bound to increase awareness of your business and generate higher revenues.
8 Digital and Traditional Marketing Ideas: The New, the Tried and True
Flooring business owners are always busy figuring out ways to spread the word about the products and services they offer customers. Fortunately, today's options for marketing and advertising are bountiful, with both traditional and digital flooring advertising ideas available. Let's explore some of the latest and greatest, and some oldies and goodies.
Go digital! These marketing tools are musts for any growing business:
Website: Your website is at the center of your digital presence and is crucial to building a profitable flooring business. This is where customers learn about your company, services, products, the area you cover, and how to contact you. Potential customers can view pictures of jobs you've completed, browse your products, and read customer reviews.
SEO: Search engine optimization is key to customers finding your website in the first place. Since people searching the internet typically only view the first page of results, you want to make sure your flooring business pops up at the top. SEO is the tool that puts you there.
Content marketing: Writing blogs or articles about flooring posted to your website will bring customers to your page or social media. These posts can be easily shared and widely distributed, furthering your flooring business' brand recognition.
Social media: This is an easy and often free marketing idea that connects you to new customers based on their location and the pages and posts they've liked. As your flooring brand pops up in their feed, customers become familiar with your products and services. You can also interact directly with new customers, sharing videos and photos of your work and through comments and direct messages.
More traditional advertising ideas should not be overlooked. Here a few you can count on:
Direct mail: Receiving a mailer from your flooring business gives a customer something to read, share, or save for later when they decide the time is right for that flooring project they've been dreaming of.
Collaboration: Partnering with those in related areas can bolster your business and theirs. Working with other professionals like interior designers, contractors, real estate agents, and home inspectors can be mutually beneficial. They recommend your work to their customers, you recommend their work to your customers, and everyone's business booms.
Quality: Being the best at what you do will boost your reputation. With high-quality flooring and excellent customer service, you'll create satisfied customers who tell their friends and neighbors to hire you when they need new flooring for their homes. You can ever offer discounts or gift cards to those clients who refer you to their friends.
Stand out: Consumers have options when it comes to purchasing flooring for their homes. To differentiate yourself from the competition, offer something to your customers that others don't. For example, Floor Coverings International brings over 3,000 flooring products directly to a customer's home via one of our mobile showrooms. This unique business model sets us apart from the competition and is a hit with busy consumers looking for convenience along with high-quality flooring.
Floor Coverings International: A Stand-Out Brand
Owning a Floor Coverings International takes the guesswork out of flooring advertising. At Floor Coverings International, we provide franchise marketing support that includes aspects of both digital and traditional marketing strategies. From developing your website and social media presence to SEO support and printed marketing materials, we help you generate leads that will grow your business.
If you're ready to become a part of a flooring brand that stands apart, fill out our Request Information form today.