Own a Flooring Business & Help Homeowners Increase Their Property Values
Floor Coverings International is a custom flooring franchise that delivers on our promises to customers
The leading economists and housing market experts at Redfin published their "top 7 home projects to consider if you're selling your home this year" and named updating flooring as number one item. They also highly recommend talking with flooring professionals like the experts at Floor Coverings International when choosing the type and style best for a home. Now is the time to own a flooring business.
Floor Coverings International franchises are helping homeowners improve the look and feel of their living space, along with helping sellers ask for more money for their investments. As a franchise owner, your business is capitalizing on a huge market and helping homeowners increase the value of their homes.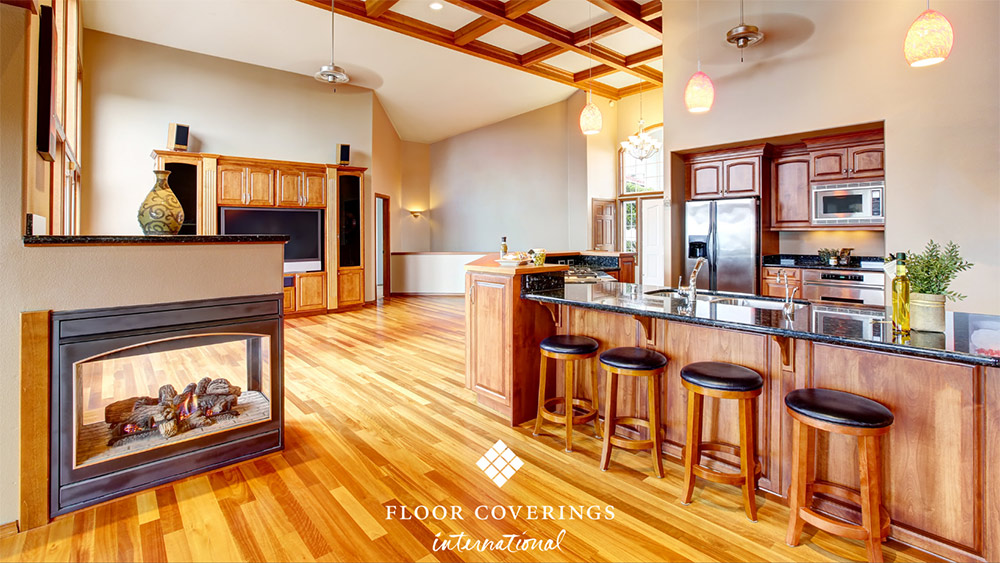 Our franchisees are the go-to resources for custom flooring in their communities. With over 3,000 products in our mobile showroom, our franchise owners are positioned as experts who exceed customer expectations. Whether it's carpet, hardwood, laminate, vinyl, tile, commercial, or residential flooring, franchising with Floor Coverings International means you're able to offer customers unique designs in a variety of materials and price points to fit their needs.
Our revolutionary model of ease and convenience has been rewarded with the highest NET Promoter Score in our industry. As the front runner of innovating personalized flooring, we bring a customized experience directly to the homes of our customers. Our franchise owners and their teams of designers help homeowners make the right choice based on their individual budgets and design goals to increase resale value and enhance the space they call home.
"We've been growing every year we've been in business," says Jon Cayton, owner of the Floor Coverings International franchise in Boise, Idaho. "The value that we bring to our customers is far beyond anything else that's offered in the industry. Most people can't afford to hire a personal designer to come to their home, but they can afford to hire us to help make a decision on the perfect flooring option. This is a business where how well you do is up to you – and if you have a love for helping people, have the drive to succeed, and have a competitive edge, the sky's the limit as to how well you can do."
Own a flooring business as the demand for home improvement continues to soar
Now that more Americans are working from home, the popularity and demand for overall home improvement services are seeing a natural increase in the market. Whether homeowners are upgrading or selling, putting in a little work on home improvements is trending upward – and the first place they start to raise their value is right under their feet.
New flooring is a common renovation that can help create a visual experience, garnering higher offers, and validating higher costs. As of January 2021, the housing market saw a new record: 55% of pending sales under contract within 2 weeks. Overall home sales increased by 15% – up from 2020.
Our large, protected territories cover an area with over $40 million worth of residential flooring opportunities and our exceptional training and ongoing support help franchisees capitalize on the massive opportunity in their markets.
Floor Coverings International is a simple business to own, run, and scale, backed by our ongoing support and commitment to helping franchise owners grow. With wide-open territory, low startup costs, and exceptional training, the time to invest in a Floor Coverings International franchise is now.
"We take the investment our franchise owners make incredibly seriously," says Tom Wood, President and CEO of Floor Coverings International. "Our business model is more relevant than ever. We know that our role as a franchisor means that we have to deliver a business model that is capable of strong growth and profit potential as well as ongoing training and support that will help our franchise owners prosper over the long-term. We've worked hard to develop a training platform that is truly effective, and by taking out the guesswork involved with owning a business, our franchise owners are flourishing."
Ready to Own a Flooring Business?
If you're ready to join a revolutionary brand that's disrupting the $116 billion custom flooring industry, fill out our form on this site to learn about the Floor Coverings International franchise opportunity. We can't wait to learn more about you!