Why Women Franchise Ownership is Growing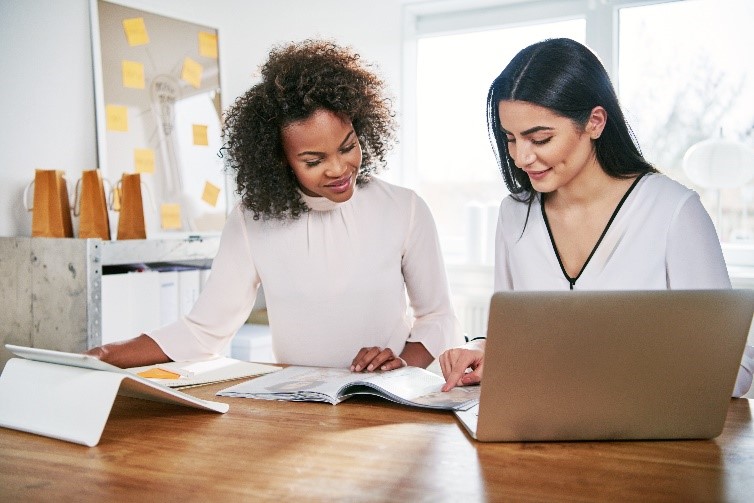 As the franchise industry grows, so does the number of women franchise owners. View more stats on this and learn why more women are turning to franchising.
Women Franchises: The Future is Female
Women are leaving their jobs in corporate America, tired of hitting the glass ceiling, working long hours to make someone else's dreams come true. Women-owned businesses are on the rise. In 1972, the US Census Bureau found 400,000 businesses were female-owned but today that number is 13 million.
As more women seek to be their own boss, many are turning to franchise business opportunities. 31% of small business and franchise ownership is female owned and run. Women now outnumber men seeking information about owning a franchise, especially amongst Gen X and Gen Y.
According to Forbes.com, 30% of single unit franchises are owned by women. 88% of female owners say they enjoy running their businesses, while 75% would recommend owning a franchise business to other female entrepreneurs. Since 2016, the overall percentage of women franchises is on the rise. Let's look more closely at why.
Who Runs the World: Why Women Choose Franchise Businesses
Women manage more than ever, working full-time jobs and a second shift at home running a household and caregiving. In fact, women spend 4 hours and 25 minutes daily on unpaid labor in the home with the gender gap in unpaid caregiving not closing for another 209 years. Many women aren't willing to wait that long.
Women are capitalizing on the skills honed managing professional and home lives and are uniquely suited to running a franchise. For example, women are organized and detail oriented. They multi-task, are quick thinkers, adaptable to shifting circumstances. Women are used to managing home finances, making them fiscally conservative. As good communicators, women have networking and managerial skills, outscoring men in emotional intelligence. These qualities make women good candidates for successfully executing existing business models, as one must with a franchise.
And what about that nagging gender pay gap? In the franchise industry, it's less: women earn 90% of their male counterparts. While a 45-year-old female employee working full-time is paid around $45,000 annually, a female franchise owner can grow her own business, set her own financial goals, and potentially employ other women seeking better opportunities.
Beyond a path to wealth, women are seeking control over their schedules. Franchises offer the flexibility women prioritize and they efficiently work 40-hour weeks while men work 10% more. Certain franchises also allow women to run their business from home, making it easier to balance work, household, and family responsibilities.
Women also turn to franchise opportunities because of the many advantages of the franchise business model. Franchisors offer a proven business model, a recognizable brand, training and marketing support, and some offer low start-up fees. Women can also take advantage of the programs offered by the Small Business Administration (SBA) to help with funding.
And while women thrive in several different sectors of the franchise industry, when it comes to decorating services, women dominate with 86% of decorating businesses women owned. Let's explore one especially good opportunity for female entrepreneurs: Floor Coverings International.
Floor Coverings International: The Future of Flooring
More women are choosing Floor Coverings International to fulfil their entrepreneurial dreams. As Floor Coverings International franchise owners, women bring the custom flooring experience directly to a customer's home using a mobile showroom filled with 3000 product samples. Customers avoid the hassle of going to a big retailer and owners manage their own schedules.
Women's interest in home design has been piqued by HGTV, and Floor Coverings International owners become design experts. While showing off the latest in tile, wood, and carpet floor coverings, franchisees are building relationships of trust and loyalty with clients, leading to referrals and repeat business. Floor Coverings International franchisees earned the highest Net Promoter Score in the industry at 82% which means customers were happy.
Floor Coverings International offers the support and flexibility female business owners seek. New franchisees are prepared with a business plan, marketing strategies, sales coaching, access to the latest products at great prices, and more. Better than growing a business from scratch, franchisees become part of a recognizable brand with a proven business model.
A day in the life of a franchise owner is never boring. As the owner of a mobile based business, women create their own schedules, managing time around their priorities: work, family, and fun. Some Floor Coverings International owners combine all three, hiring all female teams, and family members, a source of employment creating opportunities for other women to thrive.
Find out more about Floor Coverings International's competitive advantages and low start-up costs. Fill out a Request Information form today.