Franchise Ownership for an E2 Visa: Here's What to Know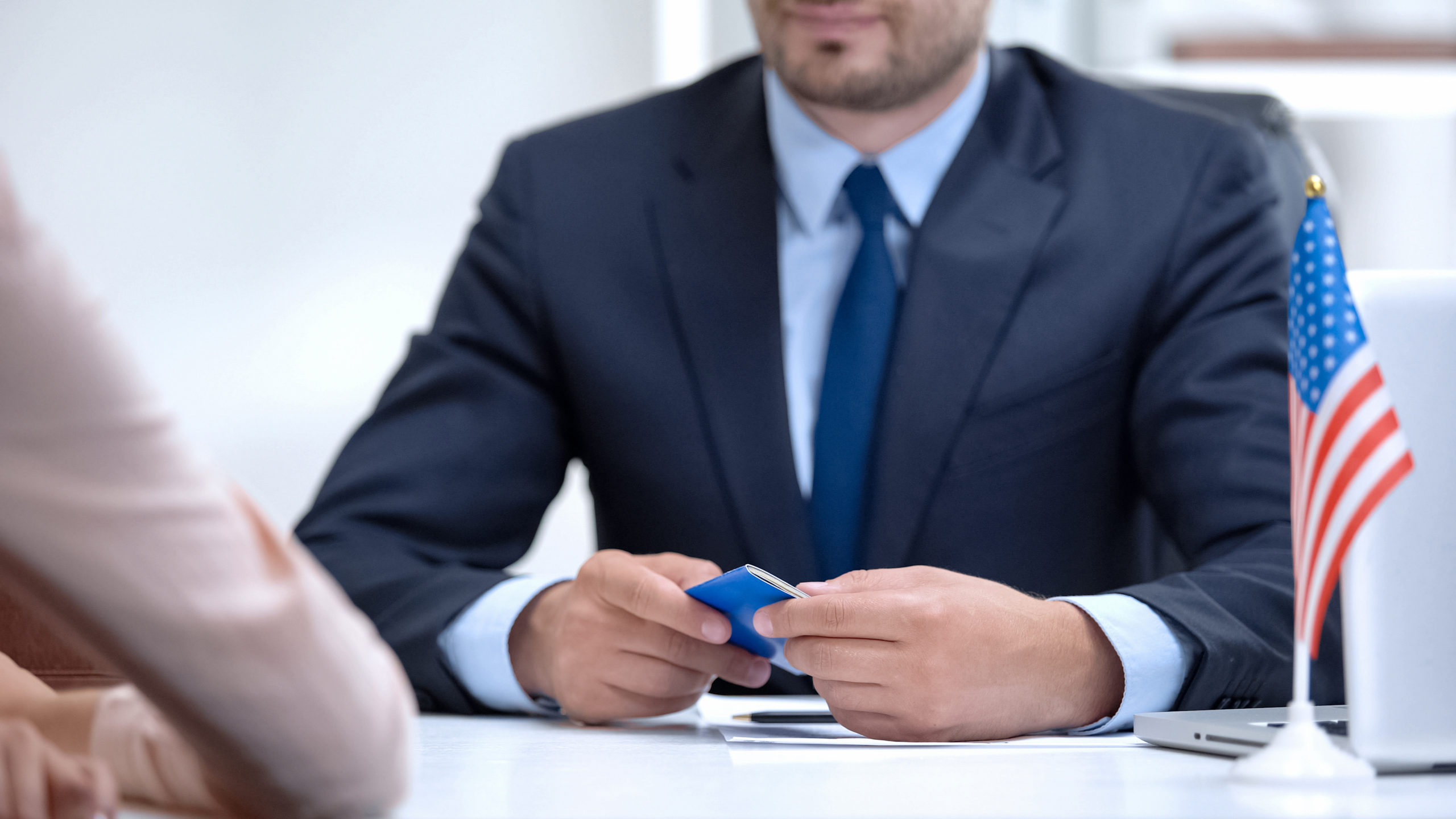 Interested in earning an E2 visa through a franchise investment? Here's what you need to know and how the process works. Read more.
E2 Visa Defined
The American Dream of starting your own business has been a lure to generations of potential immigrants from around the globe. The US government has encouraged this dream through creating treaties of commerce and navigation with over 30 countries. Through a visa application process, potential investors may qualify. Let's discuss one visa, the E2 visa.
According to the US Citizenship and Immigration Services, the E2 visa includes investors who are citizens or nationals of a country with which the US has a treaty of commerce and navigation, seeking entry to the US to invest in a business. The investor must apply for the E2 visa at a US embassy or consulate overseas, and the investor must be entering the US with the sole directive of operating the business.
The investment must be considered substantial, large enough that the investor would be damaged were it lost. Ownership must be at least 50% in the business. If approved, a period of stay is granted in increments of two years, continuing indefinitely if the business remains viable.
E2 Visa Franchise Investment: Why It's a Great Idea
Many people applying for an E2 visa may seek to start a brand-new business. They have years of experience in their home countries running businesses and have the knowledge and experience to recreate their success in the US. Some business possibilities include auto repair shops, catering companies, fitness centers, restaurants, retail outlets, or become clothing manufacturers.
Others seeking to participate in the American Dream may be newer to entrepreneurship and less confident in their ability to begin a business from scratch. If you have the dream and the drive to open a business but don't want to go it alone, an E2 visa franchise investment may be the right move for you. Here's why:
A solid business plan: Those seeking an E2 visa must supply a business plan that is credible and comprehensive. It must include a business description, what products and services will be offered, market analysis, target market, list of permits and licenses, supply sources, marketing and advertising plans, staffing needs, and organizational structure. With investment in a franchise, a business plan is already in place.
A substantial investment: E2 visa applicants must prove they are investing a "substantial" amount of money in order to be considered qualified. As an investor in a franchise, there are clear financial requirements simply conveyed in the application process. Acquiring the necessary capital can also be easier with an invest in a franchise because the franchisor has a proven track record of success, making the investment less risky for a lender.
Success and longevity: An E2 visa franchise investor has a better chance at succeeding in business than someone building a new business from the ground up. A franchise already has a recognizable brand and a reputation customers know and trust. There's a business plan in place, and an organizational structure to help you succeed. Your E2 visa is more likely to be renewed multiple times as the result of owning a thriving franchise business, extending your time in the US indefinitely.
Floor Coverings International: The Right Choice for the E2 Visa Franchise Investor
If you're an E2 visa applicant, investing in a franchise is a sound option. Floor Coverings International has opportunities for you to make your American Dream come true as our current V2 visa franchisees can confirm.
Floor Coverings International is a groundbreaking custom flooring franchise bringing the experience of buying new flooring directly to your home. The future of flooring is mobile. As the owner of a Floor Coverings International franchise, you won't be tied to a showroom, paying high rent, and overseeing employees. You'll be out in your community, delivering quality flooring samples to your customers, helping them decide what flooring works best for their home, and meeting new customers who see your mobile showroom parked in a neighbor's driveway.
E2 visa applicants must show a solid business plan in order to qualify. Floor Coverings International has a visionary leadership team, a track record of success, a proven business model, and strong profit potential. You'll never go it alone with training and marketing support that keeps you on the path to success.
Floor Coverings International makes understanding the franchise startup costs easy with a breakdown of the investment needed to become a part of this fast-growing business. As one of the most affordable franchise investment opportunities in the home remodeling industry, Floor Coverings International is committed to making the dream of business ownership accessible to anyone with the drive to succeed.
Find out more about making your dreams of E2 visa franchise ownership a reality. Fill out a Request Information form today and join our current V2 visa franchisees building bright futures.