What Are Exclusive Territories in Franchising & Why Are They Important?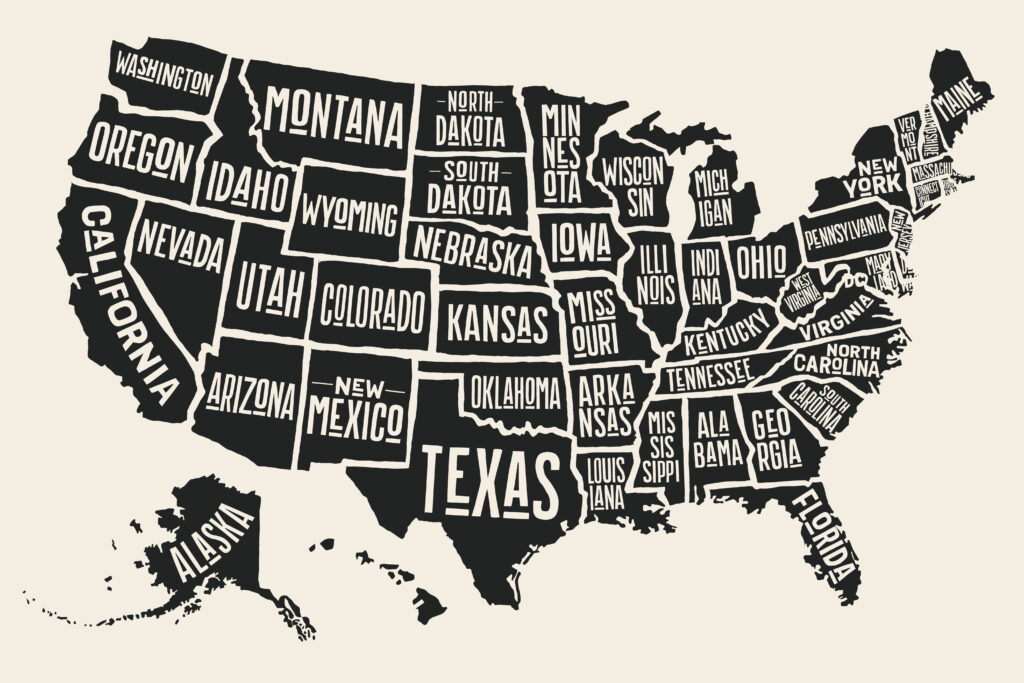 If you have been researching franchise opportunities, you have likely encountered franchises that offer an exclusive area and others that do not. The decision on franchise territories is made by each brand; there is no formula for territory assignments. It is a decision for each franchisor on what is best for their franchisees.
What Does it Mean to Have an Exclusive Territory?
In most cases, when a franchisor offers an exclusive area of operation, it means only one franchisee of their brand will be operating in that area. Other franchisees within the same brand will not be able to establish themselves in that geographical region.
Territories can be established in several ways, but most have a geographical element. Using Floor Coverings International (FCI) as an example, our "designated market area" (DMA) corresponds to one or more postal codes that contain between 50,000 and 80,000 dwellings.
Benefits of Franchises with Exclusive Territories
Providing designated market areas fits with our business culture and values in giving the best business opportunity possible for interested entrepreneurs.
Here are some reasons why we choose to offer exclusive territories:
Our competitors are not each other. Our franchisees do not compete amongst themselves. We believe in the value of our franchisee network to work together on ideas that set us apart from other businesses.
Franchise value protection. When our franchisees eventually sell their location, we know a buyer will be encouraged by having a designated market area, especially when the area has been well-served by the franchisee.
We respect the relationship. Granting exclusive territories to franchisees shows our commitment to their growth. No one else can mine that clientele. We support franchisees in building their customer base and driving the full potential the territory has to offer.
Scalability happens more effectively. We want franchisees to think about scaling their businesses in the beginning. We recently incorporated a requirement for franchisees to invest in a minimum of two territories with our brand as part of their initial investment. Based on our history of growing this brand, this upfront territory minimum is the most effective way for franchisees to benefit from smart scaling.
Item 12 of our franchise disclosure document (FDD) provides in-depth details on our designated market area (DMA). We believe so strongly in the value of territory designation that our FDD even states that if you attend a home show within the DMA of another franchisee, any leads generated must be referred to that local franchisee!
Some Other Elements of our DMAs
One of the unique elements of Floor Coverings International is that while our franchisees cater to residential customers, we periodically have commercial and national account customers. We distribute this business to our franchisees, only if they wish to accommodate it.
We also offer a separate licensing program for franchisees who wish to provide commercial services. Again, this is totally at the option of the franchisee.
If franchisees choose to stay focused on residential consumers, other franchisees who choose commercial or national account work can be dispatched to another DMA to perform that service. This allows all franchisees to build the business they want under the FCI brand.
Our top-performing franchisees booked an average of $2.9 million in gross annual revenue in 2022 so there is plenty of opportunity regardless of the business focus.
FCI is More Than Exclusive Territories
If you're ready to choose your exclusive territory, visit our available markets section on the website.
We invest in our franchisees in several ways beyond providing DMAs for operations. One of our brand hallmarks is a franchise training program to build $2+ million businesses. The support program at FCI is a two-year commitment from us to provide the most strategic and innovative means to grow your franchise.
The FCI franchise is a rewarding business model. You can easily request franchise information for a look at our competitive advantages, startup costs, and meet our management team. We will follow up with a short conversation to answer any questions and see if FCI is a good fit for your goals as an entrepreneur.
We look forward to welcoming you to the Floor Coverings International (FCI) network of entrepreneurs.