Home Services Industry Is Booming with Demand. Catch the Trend.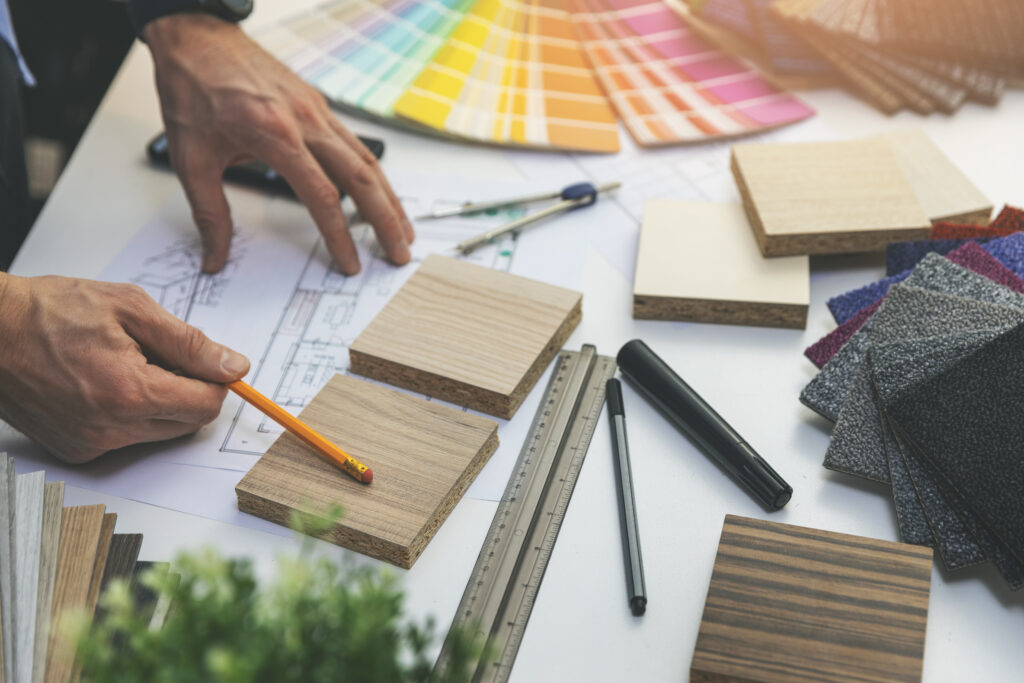 A home is usually someone's largest lifetime investment, so it's not surprising that homeowners are willing to invest in home improvements to maintain and augment that value. Not all homeowners are DIYers, and even if they were, it's always a challenge to find enough time to complete home projects. These gaps in expertise and time make for a solid business opportunity for someone in the home services industry.
Where Homeowners Are Spending
According to a home services industry report by Angi, the 10 most popular homeowner projects completed in 2022 were the following:
2% – regular maintenance
6% – painted interior space
9% – remodeled a bathroom
8% – installed new flooring
9% – installed a smart home device
9% – painted or stained an exterior space
4% – remodeled a kitchen
20% – installed new landscaping
2% – added or replaced windows
1% – repaired a roof
All projects, with the exception of repairing a roof, made the planned list of projects in 2023 as well. If you're deciding on what type of home services business might yield the best returns, the top homeowner projects list is always a good start.
More Home Services Industry Statistics
Apart from the home being a significant asset, several other statistics support establishing a business in the home services industry. According to Angi's The Economy of Everything Home:
Pandemic spending was a unique situation, but the home services industry still had a growth rate of 10% in 2022.
Higher interest rates tend to keep people in their existing homes longer, making remodeling a chosen activity.
The home improvement market is valued at $475 billion.
The average home is 47 years old, which means repairs and updates are necessary as new homebuyers look to renovate their home to suit their needs.
Since 2021, people are earning more and are more willing to spend on their homes.
Family formation, retirement, and aging in place are major drivers for the purchase of home services.
Home improvement spending is the largest part of the home services market.
Home Service Industry Trends: How People Find Services
Another factor to consider when getting into the home services industry is how customers will reach you.
Over 55% of consumers who were looking for a home service ran an online search before scheduling an appointment.  That number increases to 65% when looking at the home remodeling part of the industry. Another neat fact is that the keywords "local" and "near me" have increased 350 times in searches in the past decade. People are looking online for home services, and they prefer someone local.
Consumers are also more demanding with customer service levels. Speed, convenience, consistency, and friendliness are the four keys to creating a good customer experience, according to PWC research.
Floor Coverings International Checks All the Boxes
What makes our home services franchise unique is that we go to the customer. Our mobile service provides convenience, speed, and consistency as we bring a flooring showroom directly to a customer's home. As a Floor Coverings International (FCI) franchise owner, you'll work directly with the homeowner to choose the right flooring and then arrange installation. For people who are passionate about home remodeling, this can be a fun, creative, and rewarding franchise opportunity.
Flooring is consistently one of the top-ranked home improvement projects for homeowners every year. Since 1988, FCI has been through several changes in our industry, both in terms of economic conditions and innovation to stay current with consumer preferences. One thing that hasn't changed with us is our commitment to the customer experience.  Our net promoter score of 82 is the highest in the industry and surpasses other industry giants including Apple, Microsoft, and Netflix.
We offer one of the most effective training and support programs of any franchise, which means we can train you on every aspect of running a flooring franchise with us, even if you don't have industry experience. Our two-year program includes training on business operations, sales, products, services, and the overall customer experience. We are by your side every step of the way, working with you to build the business.
Get More Information on an FCI Franchise
Download our franchise information report to learn more about becoming a franchisee with FCI. It could be the first step to owning your own business in the home services industry!