Interior Design Franchise: What to Know Before Investing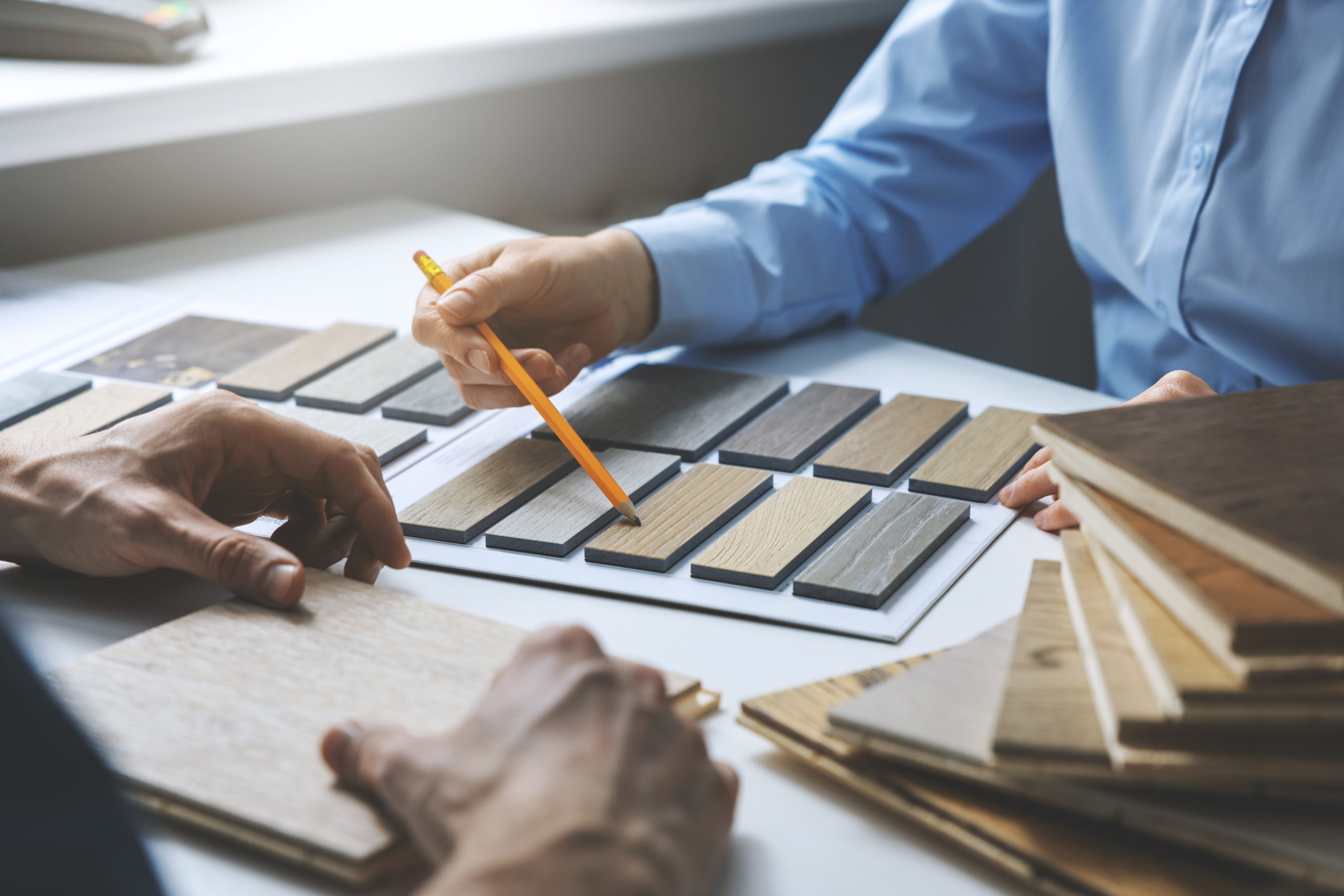 Passionate about interior design and business ownership? See why an interior design franchise may be a dream come true and find out what to know before you invest.
The Interior Design Business: For the Creative Entrepreneur
You've spent hours and days watching HGTV, reading shelter magazines, ripping out pictures for your mood boards, and fantasizing about creating beautiful and livable homes. You have dreams of using your creativity to help others. But you also consider yourself a savvy businessperson and wonder if you can combine your passion for interior design with your desire to own a business and make money while you're at it.
This is where owning an interior design franchise comes in. In a franchise business agreement, an owner, or franchisor, grants the use of a business's branding, business model, products, and more to a franchisee in exchange for a franchise fee and ongoing royalties. It is a mutually beneficial arrangement that allows a new business owner an alternative to building a business from scratch. Instead, a franchisee can start their new venture with a recognizable brand, a proven business model, access to inventory from developed relationships with suppliers, and ongoing support.
Interior design is enjoying a surge in popularity due to home improvement shows like the ones found on HGTV. Also, people spending more time at home require homes that have multiple functions: office, school, gym, entertainment space, to name a few. Interior design franchises exist to fill many of these needs to create functionality and beauty. A franchise might focus on blinds, closets, storage, garages, cabinets, baths and kitchens. Or flooring products, such as hardwood, tile, vinyl, carpet, and more, like Floor Coverings International, the only flooring company that brings floor coverings directly to the consumer.
Floor Coverings International: Your Interior Design Dreams Come True
If you are ready to combine your love for interior design with your knack for business, opening a franchise might be the right move for you. A franchise like Floor Coverings International has some serious advantages over the competing design franchise opportunities.
Floor Coverings International has lower costs and fees than other home franchises and is one of the most affordable franchise opportunities in the home remodeling industry. This low cost of ownership is part of Floor Coverings International's commitment to reducing the barriers to business ownership, making it more accessible to more people. Building your dream business shouldn't cost a fortune.
For a franchise fee of $50,000 and a territory fee of $40,000, you get business support, coaching, marketing support, and a team acquiring the latest and best products for your customers. Within your territory, you can build relationships with customers, generating strong word of mouth and referrals from satisfied clients as your business grows.
Floor Coverings International is shaking up an outdated retail model where consumers must travel to a shop or big-box outlet. As a van-based business, Floor Coverings International brings the showroom directly to the customer. Using a mobile showroom stocked with 3,000 samples, a client can see products in the comfort of their home, and with your design guidance, choose what will work best for their project. Unlike other design franchises, you won't be stuck paying high rent and maintenance on a large brick-and-mortar showroom, managing multiple employees, or dealing with frazzled customers who couldn't find parking. You'll bring the showroom to your customers' driveway, conveniently and hassle-free.
As the owner of a Floor Coverings International renovation franchise, no two days will ever be alike. You can tap into your creative side, helping your customers choose the flooring products that will increase the beauty, function, and value of their homes. You can use your head for business to utilize the tools provided by Floor Coverings International's leadership team to make a success of your mobile franchise. You will be your own boss, creating a schedule that works for you and your family.
Floor Coverings International is expanding across the United States, with plenty of large, exclusive territories available for your entrepreneurial dreams to thrive. And you never have to go it alone. Floor Coverings International has one of the most comprehensive training and support programs in the entire franchise industry. You'll be prepared with a six-week pre-training course done entirely from the comfort of your home, followed by five days of training with the executive team. There will be ongoing field and sales training, marketing, and business support, creating a path for your business to succeed.
Don't wait another day to start your interior design business. Fill out a Request Information form and learn more about Floor Coverings International's exceptional opportunities.