Goodbye Corporate World Hello To Business Ownership and Spending More Time with Family
Tami Taylor and her husband Mark are no strangers to hard work. With four boys between them and nine grandchildren the Taylors can pretty much handle anything. It was for the love of that family, and the desire to spend more time with them that the Taylors made the jump from corporate life to a family owned business. After much due diligence, the Taylors opened their own Floor Coverings International franchise last month covering Parker, Castle Rock, Highlands Ranch, Douglas County, Aurora South and Centennial.
Tami Taylor worked in telecommunications for 20 years. Her husband Mark was in the elevator trade for 36 years. In February 2016 Taylor lost her position in telecommunications and project management and felt drawn to start over anew as her own boss.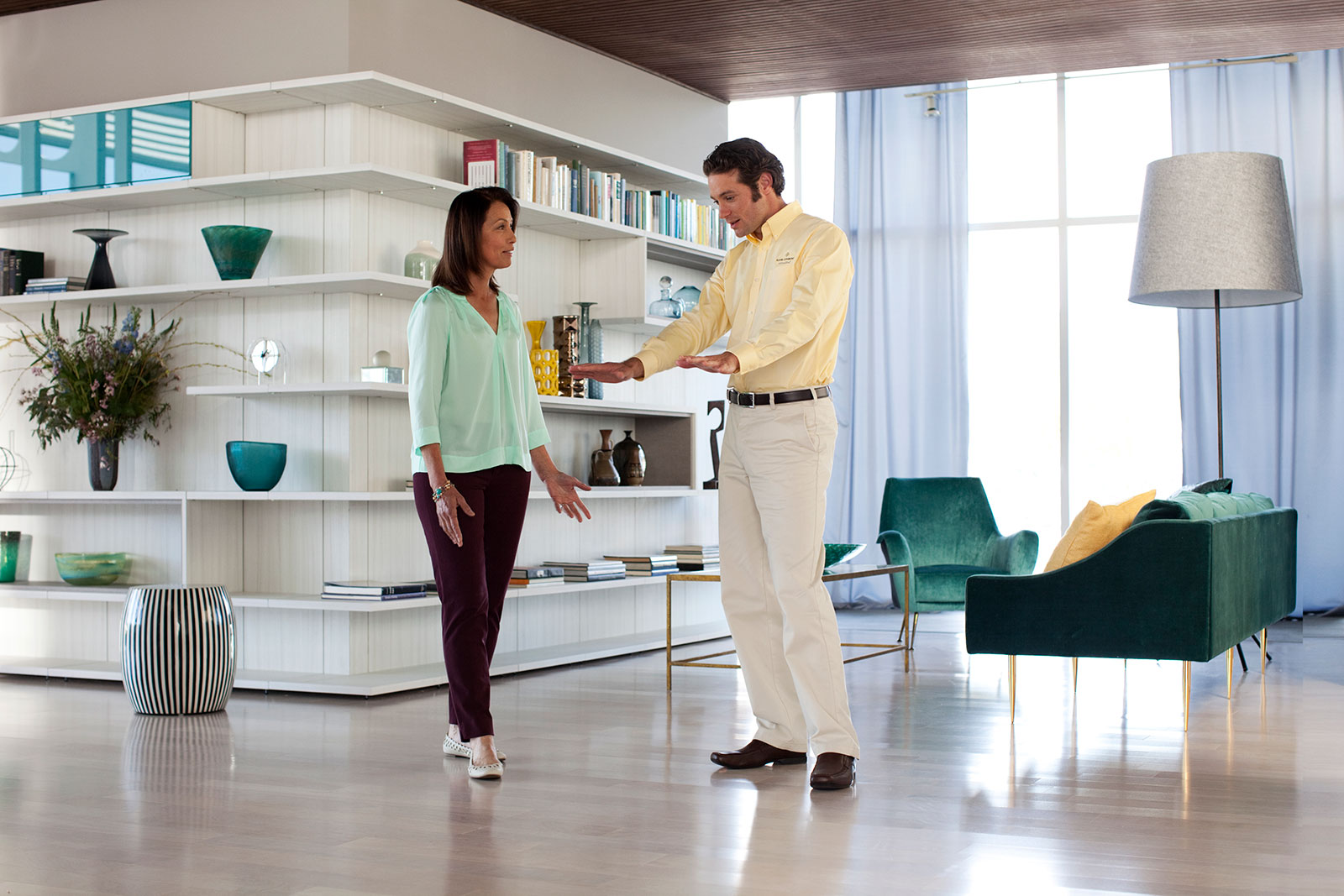 "Mark and I had been in the corporate world for many years," Taylor said. "We had always discussed opening our own business. We had a big growing family and wanted to spend more time with our grandchildren. After I lost my job and Mark left his position in November 2016 we focused in more on doing so," said Taylor.
"We wanted to do something and be a part of something we believed in 100%. At first, we weren't sure what sort of business we would go into. After several months, we kept getting drawn back to Floor Coverings International. There was so much we enjoyed and learned over the past few months from them that we decided to go "all in" and signed on the dotted line in December 2016," adds Taylor.
"We love this mobile business," Taylor concluded. "There is so much we can do for the homeowner and we get to meet great people and work our own hours. This was a real lifestyle change and so far, a great one."
Floor Coverings International offers an unmatched selection of more than 3000 flooring products including carpet, hardwood, ceramic, tile and vinyl, as well as specialty products such as bamboo and slate. Expert Design Associates offer free in-home Design Consultations, visiting customers' homes in a Mobile Flooring Showroom with thousands of flooring choices to assist them in choosing the perfect flooring solution. Floor Coverings International further separates itself from the competition through its customer experience, made up of several simple and integrated steps that exceed customers' expectations.
####
ABOUT FLOOR COVERINGS INTERNATIONAL
Floor Coverings International is the #1 Mobile Flooring Franchise in North America. The flooring industry is very stable although fragmented, allowing franchisees to quickly build market share utilizing the unique in-home experience and mobile flooring showroom. Floor Coverings International has 130+ locations throughout the U.S. and Canada with plenty of opportunity for continued expansion. In 2017 new units will open in Vancouver, Houston, Kansas City, Philadelphia, Ottawa, Toronto, Dallas/Ft. Worth, Houston, San Antonio as well as many other strategic markets across North America. For franchise information, please visit www.flooringfranchise.com and to find your closest location, www.floorcoveringsinternational.com.