After Careers with US Armed Forces and FEMA Couple Opens Floor Coverings International in Greater KC Area
After Rodney and Sharron McDuffie retired from long and successful careers that included both the U.S. Armed Forces and the U.S. Government, the Raymore couple was looking for an attractive business opportunity to bolster their pension income.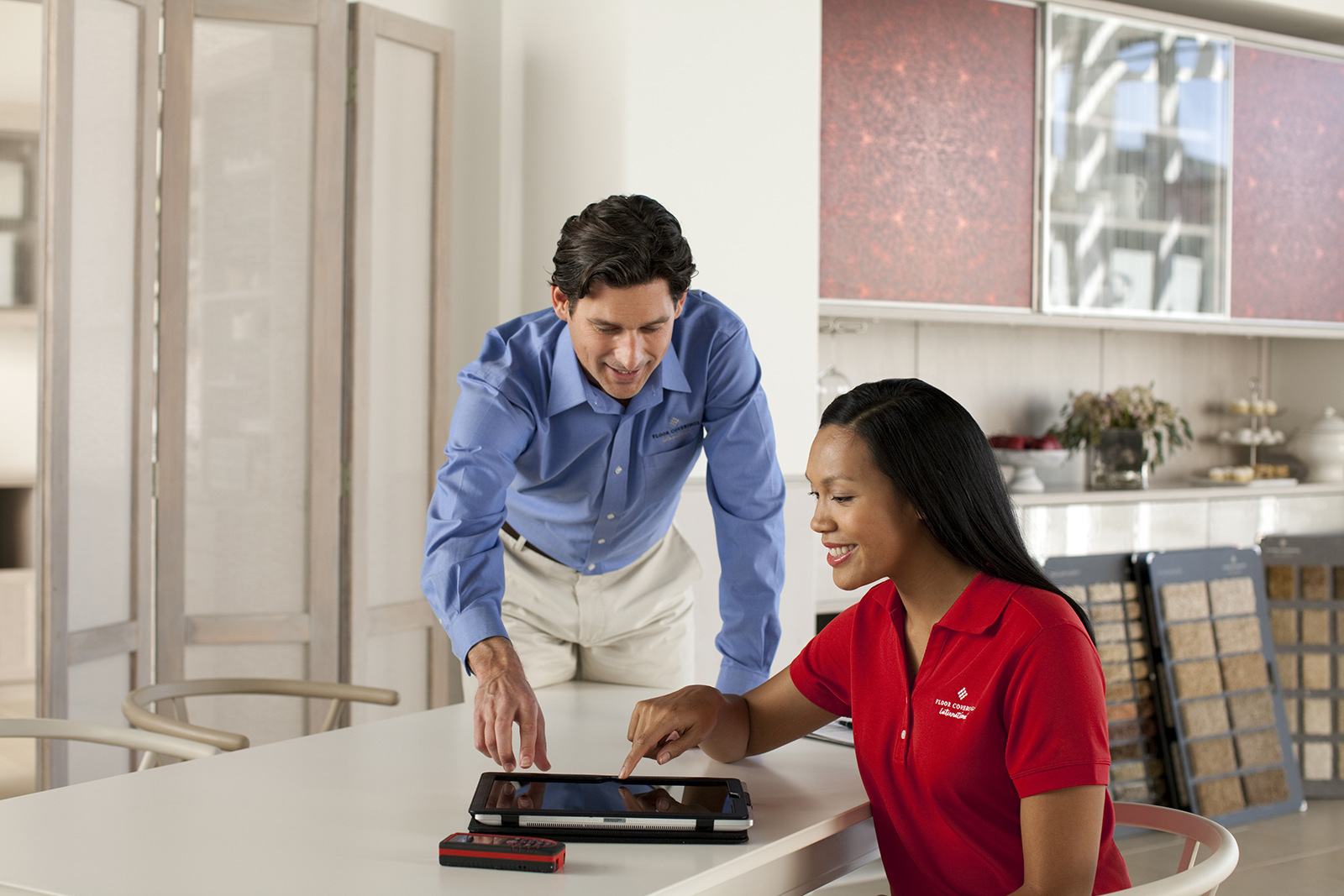 So on April 15, Rodney, "61 years young," and Sharron, "59 years younger," as they note, officially opened for business as franchise owners with Floor Coverings International, whose representatives visit customers' homes in a Mobile Flooring Showroom stocked with thousands of flooring samples from top manufacturers.
Floor Coverings International Lee's Summit serves customers throughout greater Kansas City, including Lee's Summit, Raymore, Belton, Blue Springs, Freeman, Peculiar, Raytown, Harrisonville and Grandview.
Sharron retired after 30 years with the Federal Emergency Management Agency (FEMA), where she was a Technological Hazards Specialist assigned to several nuclear power plants throughout Kansas, Missouri, Nebraska and Iowa. Rodney retired from the U.S. Navy with 25 years as a Yeoman Administrator before joining the Department of Immigration, where he spent more than a decade before retiring as an Immigration Supervisor this past February.
"We had started talking about what we would be doing in life with retirement approaching and looking forward to living the lifestyle we were comfortable in after more than 30 years working for the government," Sharron said.

"And we were not sure that once we retired on a government pension, if it would be enough. We are still pretty young and in good health, so we started looking for a business we could purchase that also offered plenty of flexibility, such as being able to work from home when we wanted to."
In Floor Coverings International, the McDuffies found a company that has tripled in size since 2005 by putting a laser focus on consumer buying habits and expressed desires, its impressive operating model, growth ability, marketing, advertising and merchandising. Floor Coverings International further separates itself from the competition through its customer experience, made up of several simple and integrated steps that exceed customers' expectations.
The McDuffies are also very excited about having the opportunity for their children to play a role in the business. Their oldest son, who just earned his master's degree in Public Affairs, is "more excited than my husband and myself," said Sharron, while their youngest son, who just graduated from high school, is looking forward to joining one of their flooring installation teams where he will gain the necessary experience to later become a Project Manager or Design Associate. A daughter, currently a middle school biology teacher, might join the business as an office manager or Design Associate while her husband is assisting with local marketing.
"Since we have been up and running, the whole family is seeing what a great opportunity it is by joining or just participating in this family business," Sharron said.
By Rhonda Sanderson on July 12, 2019 12:42 PM