Become Your Own Boss with a Floor Coverings International Franchise!
If you're interested in a flooring franchise opportunity as a way to enjoy the many benefits of working for yourself, we think Floor Coverings International is a franchise brand without equal. Ours is a respected name with a time-tested business model that takes a lot of the guesswork out of running a business and is backed by our complete pre- and post-opening training and support. We think the franchise model is a terrific way to go into business for yourself but not by yourself. Let's look more closely at why partnering with us makes sense if you'd like the freedom that comes with being your own boss, but also the support that comes from a franchisor.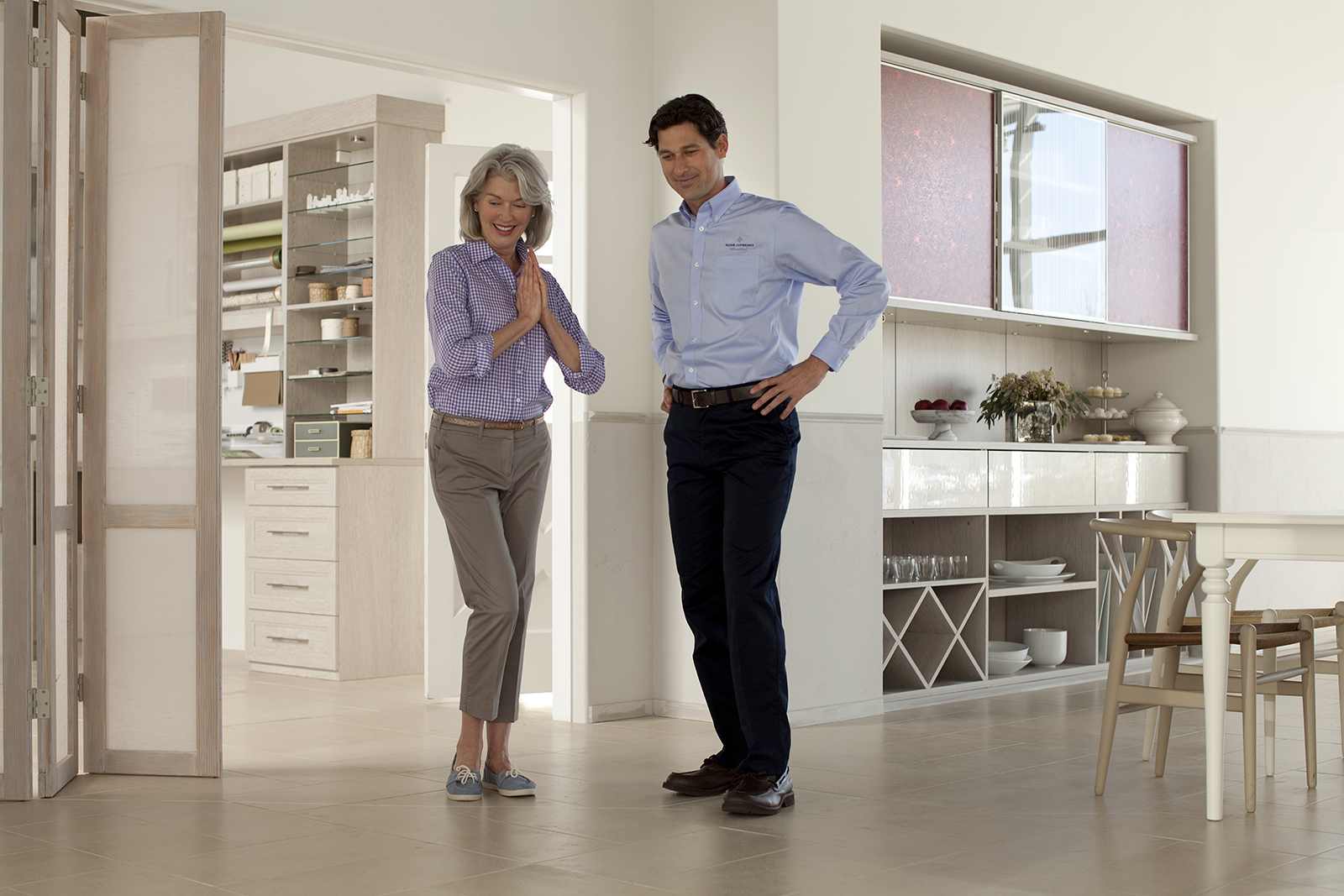 Training and Support Means Security
When you join the Floor Coverings International family, you'll benefit from our years of experience and our commitment to your success. Before you begin your business, you'll take part in a 45-day home-study program that includes coursework and other tasks that'll prepare you for the day-to-day operations of your franchise. You'll also spend a total of three weeks at our "Floor Coverings International Academy," at our headquarters in Atlanta, where we'll go over all aspects of our flooring franchise opportunity, including all the products and services you'll be offering, sales steps and customer service, office procedures, and much more. After you're up and running, you'll enjoy weekly scheduled calls from an assigned operations contact person who will discuss marketing, business plans, goal settings with you, and address any questions or concerns you may have. It's just part of the way we make sure to set up our franchisees for success, not only because we believe they deserve it, but because our brand depends on it.
Mobility and Trusted Staff Means Freedom
One of the very best aspects of our flooring franchise opportunity is the flexibility and freedom it affords our franchisees through our Mobile Flooring Showrooms. These mobile units allow you to conduct business within the comfort of your customers' homes and at times that are convenient for both of you. They also mean you won't be bogged down by the costs and responsibilities of a bricks and mortar storefront. Additionally, you'll be able to count on trusted Design Associates, whom you'll hire and train, to conduct much of the day to day operations of your business, freeing you up to focus on other important aspects of your franchise, or taking time off to focus on friends, family — or yourself! Being your own boss means you don't have to answer to anyone but yourself and decide on your own how little or how much you want to work.
Working for yourself is a rewarding and exciting way to make your living and live your life, and when you decide to do so as a Floor Coverings International franchisee, you can count on our expertise, our training and support, and our products and services that are guaranteed to leave you customers satisfied. 
Are you ready to start living the life you've always wanted by working for yourself but not by yourself? Our floor covering opportunity might be just the answer. For more information, get in touch with us today!