Why Choose Floor Coverings International as Your Mobile Franchise Opportunity?
If you're looking for a unique business model to invest in, one that allows you to capitalize on a growing market and be your own boss, your search could be over. We believe there is nothing quite like the Floor Coverings International mobile franchise opportunity. In today's home improvement industry, we're convinced there has never been such a perfect balance between customer satisfaction and quality service. So, before you race to your exhausting corporate job again, you might want to consider Floor Coverings International's franchise opportunity. It could be the best investment of time and money you ever make!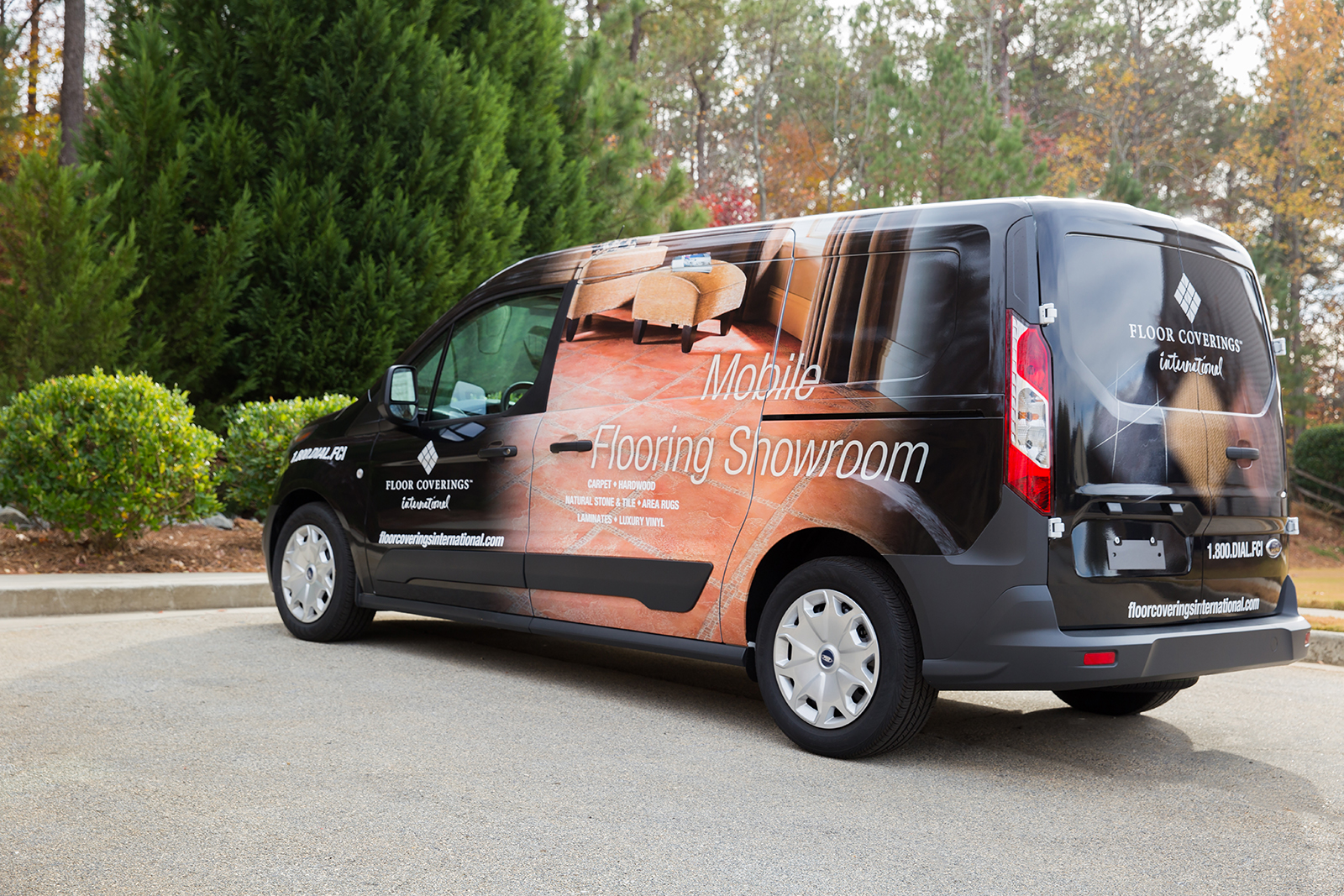 Bringing Your Service to the Customer 
Our unique value proposition has been to take a basic retail flooring concept and elevate it to the next level. Floor Coverings International's mobile flooring franchise brings the flooring department of the local home improvement store straight into the client's living room. By bringing hundreds of flooring design options to our customers, we're able to offer them a level of convenience that they've never known before. Our service team will make sure to talk to the customer, make suggestions, and take detailed measurements, so that the next time we pull up to the front door, we're ready to get to work according to a client's exact specifications.
Transparent Start-up Costs
Oftentimes, there's confusion surrounding a franchise investment, which can deter qualified and promising investors from a great opportunity. We understand that, which is why Floor Coverings International has created a transparent and straightforward investment process that you'll understand well before you join our team. We've broken down each step of our  mobile flooring franchise investment, and if you have questions or concerns during the process, we're only too happy to address them.
Joining an Established Brand 
Floor Coverings International has been helping customers find the right flooring for their home for decades. In that time, the awareness we've built in the industry and around our brand has elevated our model to become one of the top mobile franchise opportunities available. When you invest in a Floor Coverings International franchise, you'll have access to our time-tested and always-evolving marketing approach. This includes high-level search engine marketing, targeted mailing programs, social media, and much more. One of the most important aspects of business growth is consumer awareness — and we work hard every day to get our respected brand name out. We believe those efforts make Floor Coverings International's mobile flooring franchise the right investment for so many people.
A Commitment to You 
In all the decades that we've been in service, we've made a commitment to both our franchisees and our customers. For our franchisees, we'll help build and support their business in order to ensure a quicker path to success. In addition to our marketing efforts, your mobile flooring franchise will have thorough support from our team of experts who know the business inside and out. You'll also benefit from in-depth training sessions, so you feel fully prepared to take on your new business and help grow the Floor Coverings International's brand name. 
Would you like to learn more about our mobile franchise opportunity? We'd love to hear from you!  Contact us today!