Couples Love to Partner with Us, and Here's Why!
If you're a couple who's interested in teaming up in business, Floor Coverings International has a franchising opportunity that lets you become partners at work as well as at home. When you invest in a home improvement business with Floor Coverings International, you're joining a company with established experience, and one that's committed to helping your investment grow. Franchising with Floor Coverings International provides numerous advantages that our team of couples enjoy, and many of them have left the exhausting corporate world to build more meaningful and rewarding professional lives. Let's take a look at some of the advantages couples (and singles!) can expect when they own a flooring business with us.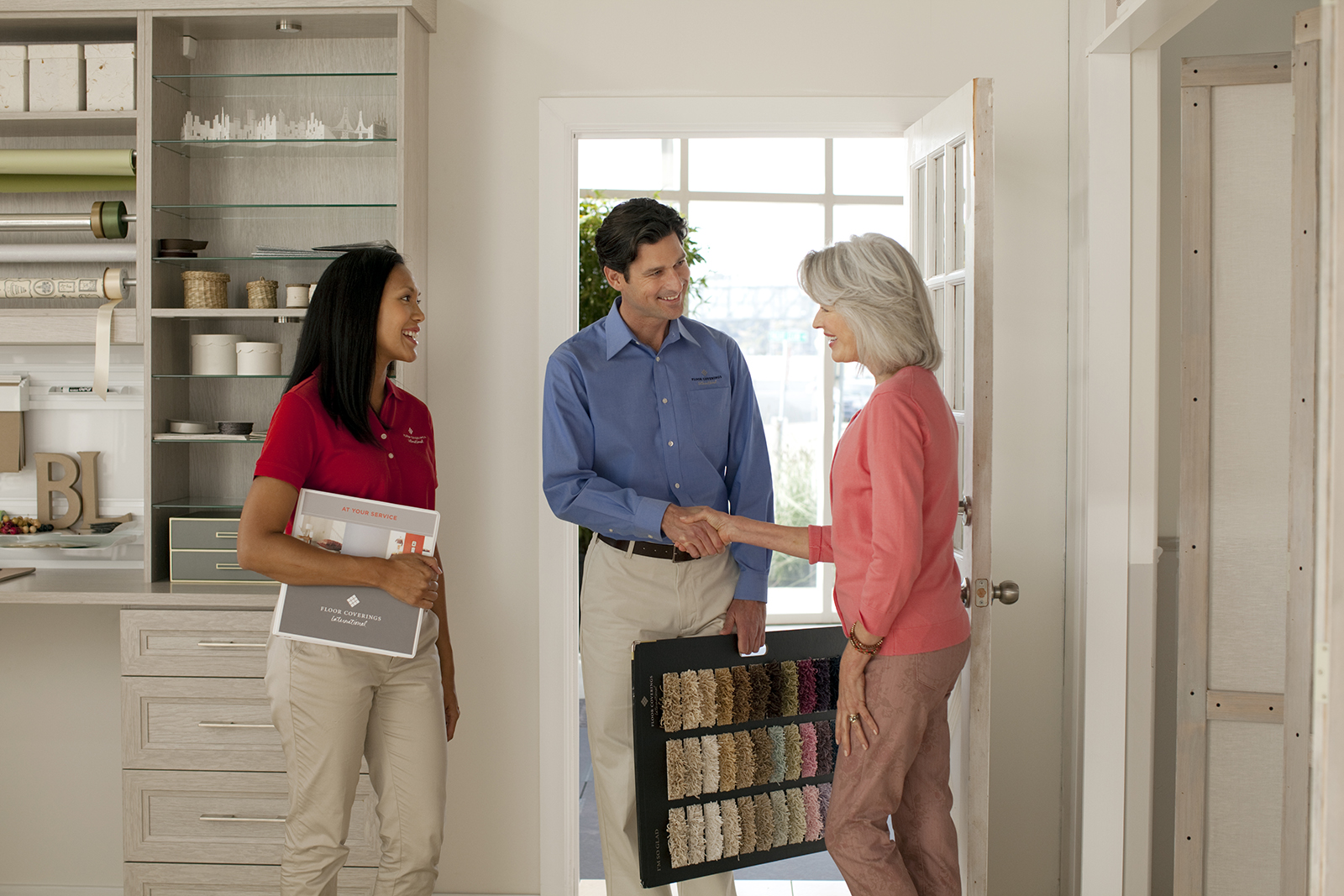 We Prepare You
When you invest in a home improvement business with Floor Coverings International, you won't have to worry about lack of industry experience. Regardless of your background, Floor Coverings International will help you become a prepared home improvement business owner. All of our franchisees receive thorough training in the day-to-day operations of their franchise. When you invest with us, you'll benefit from our decades of experience — knowledge that we'll share with you, as we go over topics such as sales and financing, design and installation, hiring staff, and much, much more.  We know our brand depends on the success of each and every one of our franchisees, so we make sure to prepare them, every step of the way.
Our Team Supports Your Team
Our involvement doesn't stop when you finish training — owning a business is about retaining and growing the skills you've built up. That's why Floor Coverings International is committed to ongoing franchisor support that sets our business model apart from the competition. We make sure to offer continual professional development opportunities throughout the course of your relationship with us, including evolving inbound marketing strategies, seminars, in-field visits, regional franchisee meetings, and an annual national convention. We'll also assist with your business planning, to help elevate your services and keep you ahead of the industry standard. 
Feel Good About Work 
It's no surprise that a lot of our franchise couples take real pride in the exceptional service they're able to provide their communities. We've built a unique business model that focuses on 100% customer satisfaction, which means our home improvement investment allows couples to feel good about the work they do.  Our thinking might be a little old-fashioned, but we believe the customer is king (or queen), and so do our franchisees, and putting the customer first is what has allowed us to stand the test of time.
A Better Balance
Many couples have worked long years in the corporate world and are tired of it. They're tired of working for someone else's bottom line and tired of trying to meet unrealistic expectations. If you're one of those couples, you'll quickly realize and appreciate that when you own a flooring business with Floor Coverings International, you become your own boss. That means your schedule will finally become your own. It will feel far more flexible, as you're able to pursue personal goals and balance your work life with your personal life in a way that was never possible as a corporate professional.
Do you want to learn more about the advantages you'll have when you invest in a home improvement business with Floor Coverings International?  Get in touch with us today!