No Experience? No Problem! We Train and Support You for Success
If you're someone who's interested in owning a small business, and you're doing some research into how to start a home repair franchise, you might be concerned that you need experience to do so. Well, good news — when you start your home contractor franchise with Floor Coverings International, you don't! We believe a good franchise opportunity should be available to everyone, regardless of past professional experience, so we're committed to preparing our franchisees for ownership. Let's take a closer look at how we do that.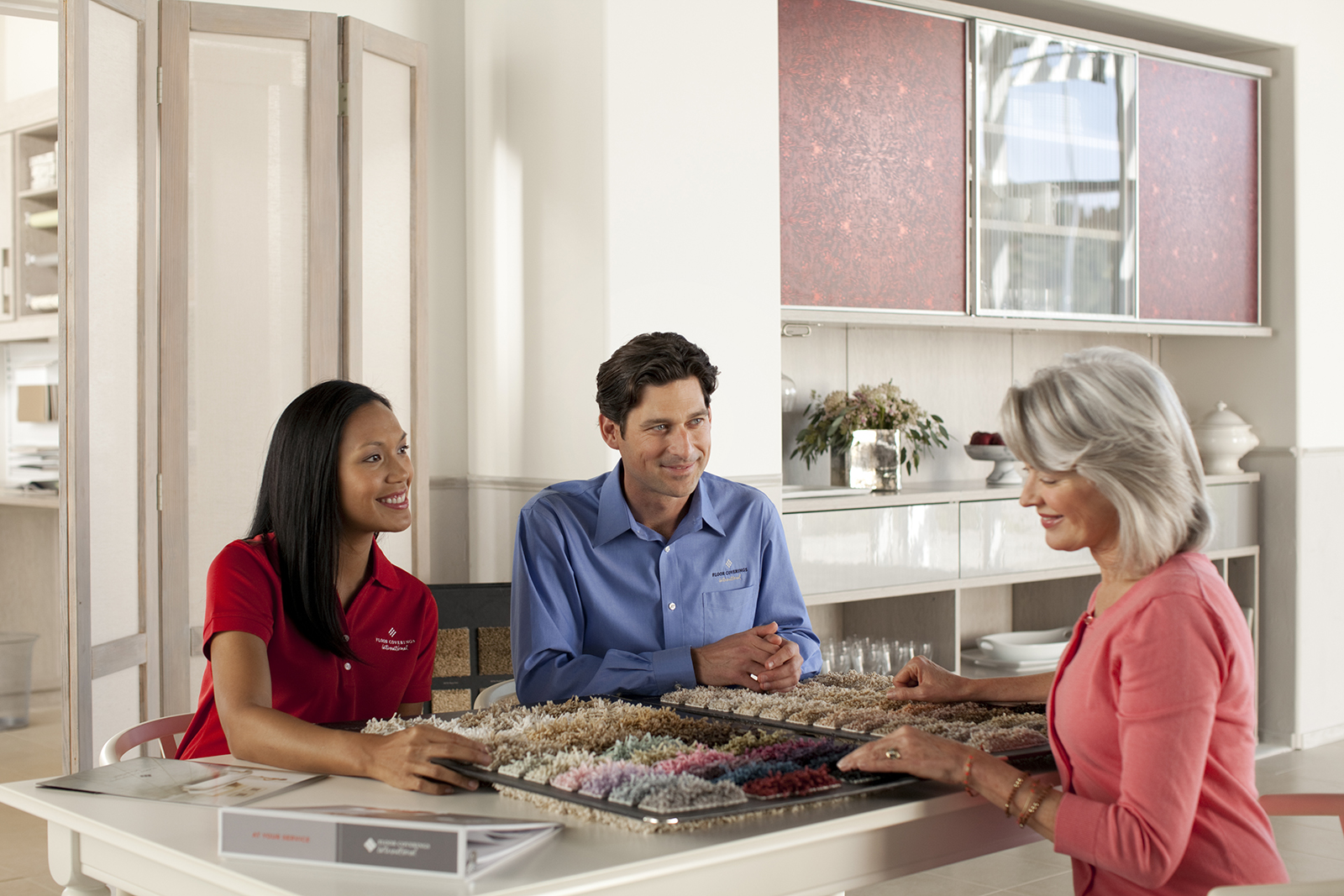 In-Depth Training
From the moment you become part of the Floor Coverings International franchise family, you gain access to our years of expertise and experience. It begins with the thorough and in-depth training we make sure you receive.  You'll take part in a 45-day home-study program that includes coursework and other tasks that'll prepare you for opening your business. You'll also spend a total of three weeks at our "Floor Coverings International Academy," at our headquarters in Atlanta, where we'll go over all aspects of owing a Floor Coverings International franchise, including all the products and services you'll be offering, sales steps and customer service, pricing and job costs, office procedures, staffing and so much more! Our teams leading your training have decades of experience with our brand and franchising and are skilled at making sure you leave with the knowledge you'll need to get off to a great start.
Ongoing Support
It's not enough to train you; we're also here to support you after you open for business. Once you're up and running, you'll be assigned an operations contact person with whom you'll have weekly scheduled calls to discuss marketing, business plans, and goal settings. We'll also make sure you're up-to-date on all the industry standards and best practices, all the market trends in services, and the latest in inventory. You'll be able to enjoy the benefits of our established vendor relationships, allowing you to keep costs affordable and profit margins robust. We've also integrating technology into our support systems that allows you to keep track of scheduling, growth, leads, and much more. We conduct regional franchisee meetings and an annual national convention that provide opportunities to network and learn. And we're always a phone call or email away with any questions, concerns or ideas you might have.
We know from experience that owning and operating a home contractor franchise is an exciting and rewarding way to make a living. We also know our brand is only as successful as each and every one of our franchisees, which is why we're committed to working with you every step of the way!
If you'd like to learn more about how to start a home repair franchise, get in touch with us today!