Work for Yourself and Not Someone Else: 3 Great Reasons to Franchise
Are you looking for a way to shake up your career? If so, investing in a Floor Coverings International franchise is a great opportunity. The flooring industry is worth an estimated $65 billion, with only 10% of the market controlled by large companies. That means there's plenty of room for our franchisees to thrive. In addition to the potential of the industry, opting to franchise rather than start a new business from scratch is a great way to transition into your new career. Let's take a look at a few of the best reasons to open a home improvement franchise.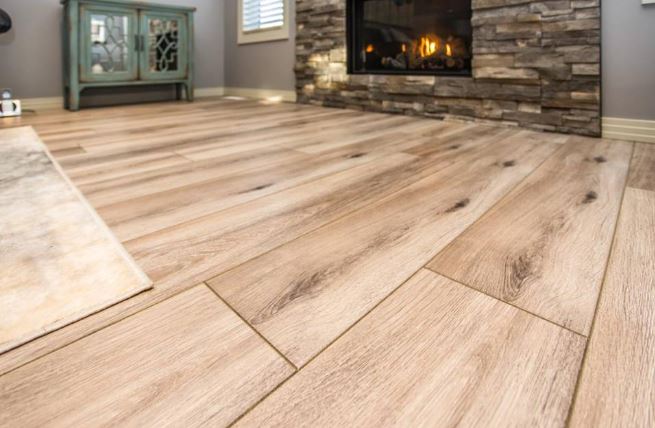 Enjoy Expert Guidance
When you open a Floor Coverings International franchise, you can look forward to receiving guidance from our team of experts. We've been in business for years, and we've learned a thing or two about how to most efficiently run a flooring business. When you partner with us, you'll receive comprehensive training on how to keep your business running smoothly. We'll also be there to provide you with valuable support as you grow! For instance, our proprietary software InspireNet! allows you to manage leads, scheduling, and estimates all in one place. We've also recently partnered with Sales Force and will be making the shift to their CRM system in 2019! Independent business owners need to work for years to determine the most efficient methods to run their company. Floor Coverings International can help you to hit the ground running, with time- and cost-effective policies and procedures in place from Day 1.
Greater Personal Freedom with a Home Improvement Franchise
Thanks to the top-notch support we provide our franchisees, many of them find that they have more time to focus on what matters to them. When you purchase a Floor Coverings International franchise, you'll be able to work for yourself – not someone else! That means you don't need to adhere to anyone's schedule but your own. As the franchise owner, you can feel free to delegate tasks and responsibilities as you see fit. When you need to take time off because of an illness or for an important event, you don't need to clear it with anyone but yourself! This independence is one of the best reasons to start a home improvement franchise.
A Reputation for Excellence
Another great reason to invest in a Floor Coverings International franchise is the brand recognition you'll enjoy. For years, we've developed a strong reputation as a trustworthy provider of quality floorings. We work as hard to support our franchisees as we do to please our customers! While independent business owners work for years to make a name for themselves, our franchisees enjoy the benefits of operating under our well-established brand name from the time they open their doors. Why go at it alone when you can enjoy the reputation and resources of a brand with a 4.7/5 customer rating?
These are just a few of the reasons that opening a home improvement franchise is a great opportunity when you partner with Floor Coverings International. Visit our website to learn more about what we look for in our franchisees.