Floor Coverings International Franchise: Built for the Long Game
Own a flooring business that is part of a respected franchise network in the booming home services industry
Now is an opportune time to own a flooring business through Floor Coverings International. Backed by a business model that was positively disrupting the way homeowners select new flooring long before the pandemic, Floor Coverings International franchises are built for the long game. We offer a fast-growing home services franchise opportunity in a booming industry.
When you own a flooring business through Floor Coverings International, you are capitalizing on a $116 billion flooring industry while helping homeowners increase their homes' value at the same time. The installation of new flooring was one of the top 3 home improvement projects in 2020, according to HomeAdvisor.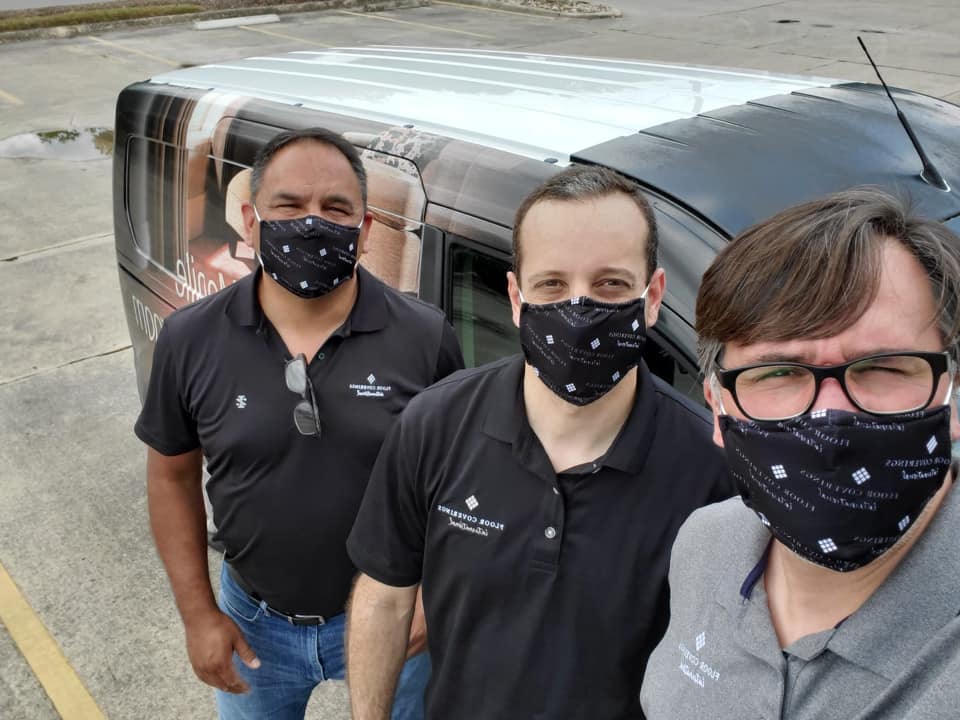 Floor Coverings International is an established home services business with 170 locations nationwide and still has ample room for growth as home improvement projects continue to soar. With low costs, exceptional support, and a business model that is designed to scale, Floor Coverings International is your chance to own a recession-resistant business that has been called "forward-thinking" and "proactive" by publications such as Insights Success and a top investment by Entrepreneur magazine as part of their prestigious Franchise 500 list.
"We've been growing every year we've been in business," says Jon Cayton, owner of the Floor Coverings International franchise in Boise, Idaho. "The value that we bring to our customers is far beyond anything else that's offered in the industry. Most people can't afford to hire a personal designer to come to their home, but they can afford to hire us to help make a decision on the perfect flooring option. This is a business where how well you do is up to you – and if you have a love for helping people, have the drive to succeed, and have a competitive edge, the sky's the limit as to how well you can do."
Floor Coverings International revolutionized the custom flooring industry with our mobile showroom model, enabling us to be uniquely positioned to have strong sales growth despite the pandemic. We are also proud of our Net Promoter Score, the highest in our industry, which is a testament to our amazing customer service.
The demand for home improvement continues to soar
People are spending more time at home than ever and the demand for home improvement services has been on the rise. Whether homeowners are upgrading their home or preparing to list it on the market, investing in home improvement projects is increasing and home owners tend to invest in projects with the most visual impact, such as new flooring.
Floor Coverings International stands out from the competition thanks to a unique business model that literally brings the showroom directly to a customer's home, rather than the customer having to make multiple trips to a big box home improvement store. Our customers meet with a design representative in the safety and comfort of their own home. Our Mobile Flooring Showroom holds more than 3,000 flooring samples. It's easier for them to envision what their new flooring will look like installed in their home because they are able to view our extensive array of design options, styles, and colors in their own home.
Through access to everything from our comprehensive, hands-on support to ongoing coaching, marketing support, and visionary leadership, we will provide you with everything you need to grow your business. With low ownership costs, a recession-resistant business model, and exclusive territories available, the decision to launch a flooring business through Floor Coverings International is a wise choice at an opportune time.
"We take the investment our franchise owners make incredibly seriously," says Tom Wood, President and CEO of Floor Coverings International. "Our business model is more relevant than ever. We know that our role as a franchisor means that we have to deliver a business model that is capable of strong growth and profit potential as well as ongoing training and support that will help our franchise owners prosper over the long-term. We've worked hard to develop a training platform that is truly effective, and by taking out the guesswork involved with owning a business, our franchise owners are flourishing."
Ready to Own a Flooring Business?
If you're ready to join a revolutionary brand that's disrupting the $116 billion custom flooring industry, fill out our form on this site to learn about the Floor Coverings International franchise opportunity. We can't wait to learn more about you!