Archive: December 2020
On December 21st, 2020
Custom flooring franchise praised for being one of the few companies blazing new paths by Insights Success What Amazon did for retail, Floor Coverings International franchise is doing for flooring. Insights Success, a publication focused on business opportunities, recently praised Floor Coverings International's innovative business model by naming the brand as a Top 10 Franchise ...
read more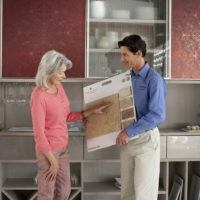 On December 9th, 2020
For the second year in a row, Floor Coverings International custom flooring franchise wins an award for its innovative scheduling technology Franchise Update Media awarded the Floor Coverings International franchise system its annual Innovation Award for Most Innovative Consumer Self-Service Tools. This is the second year in a row the rapidly growing custom flooring franchise ...
read more